Nowadays there's no need to go to a physician to be fitted for orthotics. This will help them to have an idea of how to buy a pair of insoles and a perfect insole for them. Unlike in the past, over–the–counter orthotics are very rampant. You can even purchase it as easy as driving down to a local running store or a local pharmacy. However, even if orthotic booths are very convenient to find some foot support, there are still controversial topics and discussions among physical therapists and doctors regarding the effect of finding the right pair of orthotics for you. Choose the wrong ones at your very own risk; you're just making things even worse.
There's good news! If you have already fixed your mind and already knew what to look for, finding some OTC orthotics can save a lot of money and hassle compared to prescribed ones. It can even make you save money. As a solution to your problem, here's the following comprehensive guide on how to buy a pair of insoles that are best for you.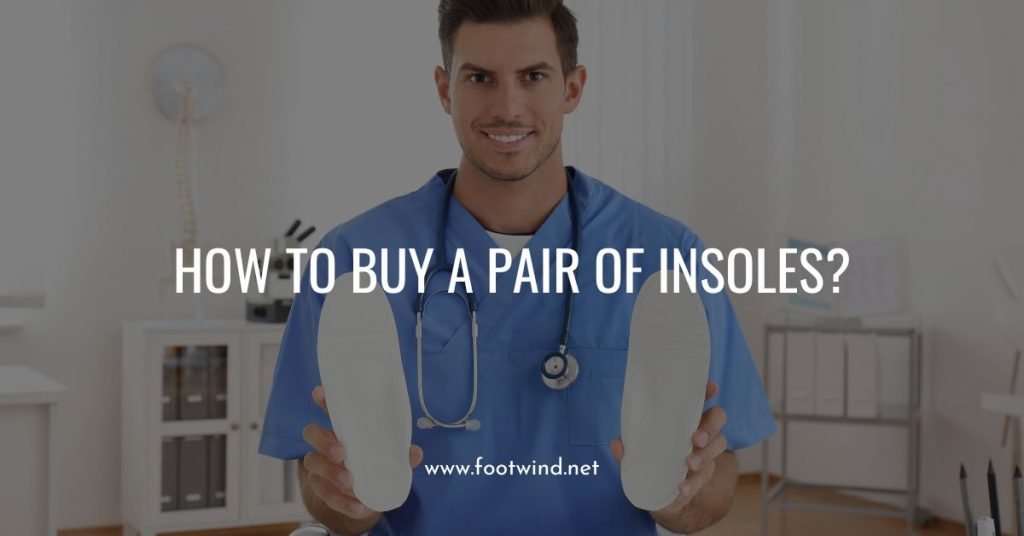 1. What Is Orthotics?
We have been mentioning orthotics many times, and OTC orthotics as well. This would be a great aid on how to buy a pair of insoles. But first, let's know what orthotic is.
Well, the orthotic is a device that is inserted into a shoe (serves a brace or splint) that is lacking in proper foot support. In short, its primary purpose is for supporting, immobilizing, or treating the heel and other parts of the foot for the prevention of mild or severe injuries like back or foot pain.
2. Types of Shoe Insoles
There are many types of shoe insoles, it can also be divided by different means, and usually, they are mainly by the level of customization, kind of support, type of shoe, and the size and construction they will be placed into.
3. Type of Customization
Insoles can be customized depending on the wearer's type of foot. Several needs thorough corrections, don't worry, podiatrists can create insoles designed for your specific needs. These insoles were meticulously crafted for a purpose that it'll last longer. While there are others who need less correction, they can wear semi-custom insoles.
When thermoplastics are heated, they are now ready for molding, and when they got cooled, they retain their shape to provide support and correction on foot. The one size fits all insole is the common type of insole that can be purchased even without the doctor's advice because they can provide varying levels of comfort on the foot.
4. Insole Size
Insoles, like shoes, vary in size for different uses. Other wearers choose to stretch the entire length of the shoe for better cushioning beneath the whole foot. While others use a three-quarter length insole that supports the foot's arch, and the shorter cushions only on the heel.
5. Level of Support
The flat and varies from thick to thin insoles are intended solely to provide comfort and cushioning for the wearer. Other insoles are designed mainly for corrections on the foot inside the shoe this will carry an extra comfortable feeling and a neutral position. These insoles are for arch supports. Orthotics' third level of support was created for a custom fit by podiatrists.
6. Type of Shoe
Insoles depend on the kind of shoes. They were produced for different types of shoes depending on what they are intended for, sandals, dress shoes, and athletic shoes are examples of this. For example, an athletic shoe inserts an insole that has more shock absorption quality, and high-heel shoes for fashion need an insole that provides more cushioning for the increased pressure on the ball of the foot.
7. Choosing the Right Insole
Just like selecting shoes, many wondered how to buy a pair of insoles that is right for them. There are multiple things involved in choosing a shoe insole and having the right size is a must. You can buy them in a range of shoe sizes that is trimmed to be exactly fit to the shoe. Purchasing a wrong-sized insert can cause sudden problems. It can place supports in the area, thus making the shoes uncomfortable or worse causing a new issue haven't been before.
Be certain of the purpose of the shoe. If you spent most of your wearing standing, an insole with exceptional softness and support is advisable. For extreme activities like running or jumping, it is important to focus on the insole that provides protection and support for the harsh steps. The material in which the insoles are made has been a factor in choosing the insole.
Other additional features are present in the insole; anti-microbial coatings are used to deprive the growth of fungi to minimize the foot's bad odor. There are also insoles that are machine washable; some have magnets that are said to react with the nerves to relieve pain and an insole with a small motor that vibrates the foot's bed providing a soothing massage.
8. Where to Buy Shoe Insoles
Since we are talking about how to buy a pair of insoles, as a wearer you should know where to purchase a good insole for you.
Insoles are made to fit each foot correctly. So for custom-made orthotics, purchasing from a podiatrist is necessary. If you need an insole and purchasing from a podiatrist may find it inconvenient to you, no more worries, there are semi-custom insoles at a lot of stores. They are a bit difficult to find. For a simpler and more convenient way, just surf the net and visit online shopping stores.
One size fits all insoles are more common and can be found in many places, even in a convenience store. Many are available in online stores and sometimes the supplier purchases directly from the manufacturers. They can be found on online auction sites like eBay. They are quite easy to find online, whether buying from the manufacturer's website, online store, or Amazon.