This post contains affiliate links. As an Amazon Associate, we earn from qualifying purchases.
A new pair of shoes comes with built-in insoles to cover the hard bottom part of the shoes. However, these insoles only provide cover, but not the comfort you need for your feet. Enduring this setup could cause you to develop foot conditions like flat feet, plantar fasciitis, varicose veins, muscle soreness, etc.
But buying shoe inserts that specialize in comfort and support is a great investment. You don't have to replace uncomfortable shoes, and instead use shoe insoles. Read further on how to install a new insole in a shoe.
For a beginner in insole buying like you, insoles that can be bought over the counter are cushion covers that may be made of plastic, leather, foam, or even gel. They can attend to several purposes depending on their design from adding comfort for people who are on their feet all day to athletic people who need insoles that provide support and stability.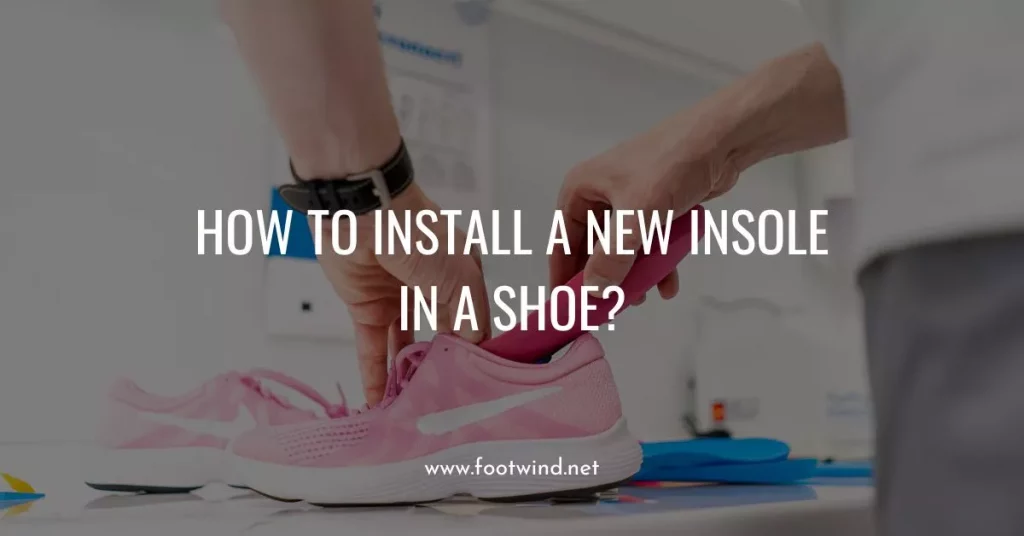 1. Buying tips
In selecting a good pair of insoles, the following must be considered:
Go for insoles that will support what arch you have – from low to high arches.
If you don't have any issues with your feet now, you may skip this one. For those who have, you may need insoles that will reduce the pain you're suffering.
If you're a first-time in buying insoles, check the pros and cons of the product before purchasing it. Of course, you don't want to start to expensive insoles. But if you feel that it has more advantages than disadvantages, you'll think that you will get what you'll pay for.
Buy insoles that can prevent smelling from your sweat because they will accumulate and will degrade the quality of your shoes.
When purchasing insoles, ask yourself: will these last long? Insoles last depending on your activity. For instance in running sport, you are advised to replace them every 400-1000 miles. Why? Because degrading shoe insoles will risk you to injuries and foot conditions.
Don't buy insoles that are smaller than your foot size. Buy at most one size larger for fitting.
There are currently many reviews for the best insoles depending on your condition or activity. It is best recommended to read those to know the pros and cons for each brand.
2. How To Install A New Insole In A Shoe
It is very easy to install new insoles into your shoes! Follow these steps to accomplish this task.
Prepare your new insoles you just purchased. Remove the original insoles from your shoes. You can use your fingernail to remove them. Compare the original insoles to the new insoles. Check if the sizes match.
If not, align the smaller insole on top of the larger insole. It is always the same scenario that the new insole will be at the bottom part.
Holding in place the smaller insole, make it as a template to trace its shape to the larger insole. Use a black marker for easier spotting and determine the shape. This will be your cut line.
With a utility knife sharp scissors, cut the line you just made. Depending on your marker thickness, it is best recommended that you cut the inside of the line.
Check if the newly-cut insole matches with the original insole. If so, do the above steps onto the other pair.
Insert the new insole into your shoe, the toe part first. Push it forward until the complete footstep is covered. Press down the insole to make it perfectly seated.
But what if, the original insoles are glued to your shoes? Don't panic; there's a method to take them out.
Use a piece of paper larger than your shoe. Insert them inside of the shoe. This is to get the outline of your footstep.
Take the paper out and use a pencil to make an outline of the insole.
Use scissors to cut out the line. Then, put it on top of the new insole you currently have.
Trace with a marker the outline from your paper.
Cut out the outline.
Install the new insole first and find if it fits perfectly before doing the other insole.
Final Thoughts
Now that you know how to install a new insole in a shoe from the above steps; what's left to do is to keep them as new and fresh as possible. We also have an article that provides ways of how to clean the insoles of shoes from time to time. Remember that you must take care of your insoles so that you don't have to buy new pairs and replace them when you think they're goners.