You feel good every time you wear your favorite pair of shoes because they are really comfortable and easy to walk with. What makes a shoe that comfortable? It's the insoles. Insoles are cushion covers that come in different colors, styles, and brands. They protect your feet from intense pressure brought by running, and standing all day, among a few others. You wear insoles because they keep you from feeling sore. But when you notice tear and wear on your insoles because of constant use, what's the best thing to do?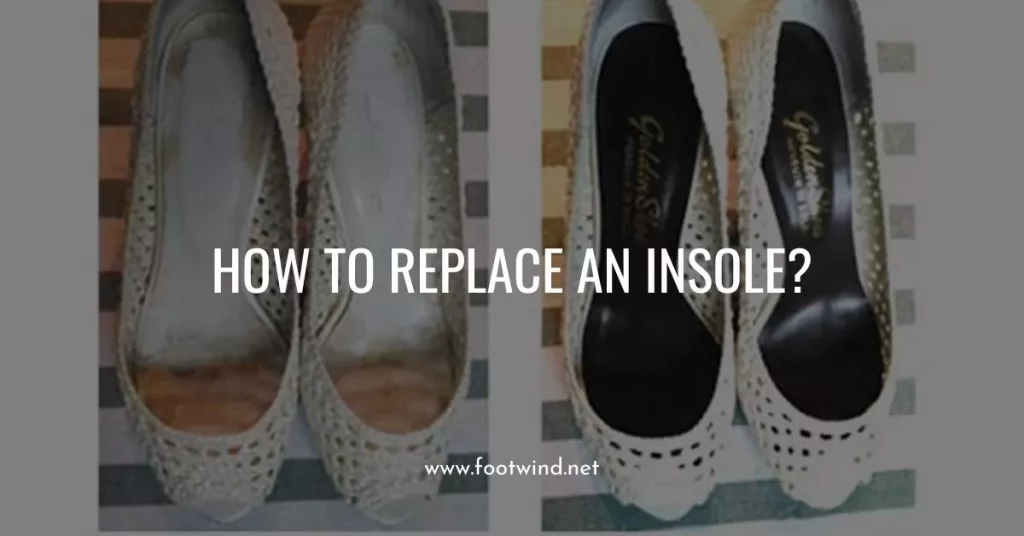 Let's face it; there are no permanent insoles. They wear over time depending on your chosen activity, type of shoes, and the brand of insoles you're currently using.  It's definitely part of the life cycle of shoe insoles. It is important for you to know what makes it degrade. From new good insoles that provided comfort, they're now pieces of plain foam that because of constant wearing, make you vulnerable to foot conditions and injuries. Imagine, you bought insoles to avoid them in the first place, and later in time; they will cause those unwanted problems? But don't be discouraged just yet. There are ways to know when and how to replace an insole in a shoe.
Signs to know the wear and tear of an insole
Insoles depending on the intensity of their use may last from several months to several years. In fact, those who run miles every day and those who are on their feet all day have greater chances of low life expectancy of their insoles than those who use insoles for casual walking. Though the deterioration of insoles depends on several factors, you will see signs that they're no good and must be replaced. The following telltales will help you with your decision to buy new inserts.
If you feel them hard to wear than they were original, the cushioning has taken its toll and can't offer any more comfort.
Cracking on the outer shell of an insole is another sign of wearing away.
For insoles that have plastic components, it is deteriorating if the plastic is bent like when you bend a credit card.
There are holes and craters on the insole.
The arch is flattened that can't support your arch type anymore.
A recognizable foot imprint that is visible also means that you constantly use them.
You start feeling the pain that you didn't feel when you bought new insoles.
Replacing worn insoles is important for a person like you because if you keep wearing those old inserts, they may hinder your comfortable walking or running with backaches, foot conditions like plantar fasciitis, and even foot injuries.
Factors to consider in replacing an insole
In buying insoles, the quality is what the customers always look for. Can it provide comfort and the maximum support for your feet? These are some questions you ask yourself. Since quality comes with a price, cheaper shoes tend to deteriorate earlier than those bought expensively.
Some brands come in stylish designs. They vary from colorful insoles to those that are for different arch types. In buying insoles, you should know what brand and how high they would be for maximum arch support. You will know when to replace an insole when you feel that they don't provide support to your arch.
Insoles are made of varying materials from fabric, foam, leather, gel, and even moldable shoe insoles. It is a general language that fabric insoles don't last longer than those made of other durable materials.
There are insoles that are made for heavyweight customers. They aim to support the stress sufficiently that the weight puts on to the feet and still offer you relief. However, insoles worn by heavy people don't wear earlier than those worn by average weight.
Replacing insoles depends on the deterioration rate and the intensity rate of their use. Insoles that are worn all day tend to wear earlier than normal.
Type of activities performed
For instance, running is a demanding sport. One mistake in choosing insoles will risk you danger. There are recommendations that you change your insoles after a certain number of miles. Typically, they range from 400-1000 miles.
How to replace an insole
It is undeniably very easy to replace an insole. It is just like installing a new insole into your shoe. When you bought your insoles from the guidelines mentioned, check if they're trim to fit. Trim to fit means that you can trace the outline of your old insoles to the new insoles.
If you're done with trimming them, inserting them into your shoes is as easy as you remove them. First, insert the toe part of the insole and push them forward to the corners of your shoes. To make them sit more firmly onto the footstep of the shoe, push it with your thumb. Then, do it with the other shoe.
Final thoughts
The existing guidelines and methods on how to replace an insole in your shoe are very easy to follow. If you think that the insoles you're wearing right now aren't what they used to be, check from the above signs and see if you have it on your insoles. Remember, to invest in good insoles mean that you're also investing in having healthy feet.