When I was pregnant with my baby, my feet started to swell after the first trimester. My shoes started to get tighter and tighter, until one day, I could not fit into them at all. I had to go and get new shoes. Now, honestly, shoes are not really designed for pregnant people. At least, most shoes. I realized it was getting very difficult for me to find shoes that were comfortable and yet looked trendy.
So what I did was, first look at the right places. I searched for reviews of shoes and also tried to find out what exactly should I be looking for when I buy shoes for myself. Also, I just wanted shoes that were practical and looked good with both office and casual wear.
As the baby grows in the womb, swelling becomes really common for most women. The hormonal changes in the body mean that there may be increased sweating and this includes the feet as well. Sweating in the feet may also lead to itchiness or cause an odor.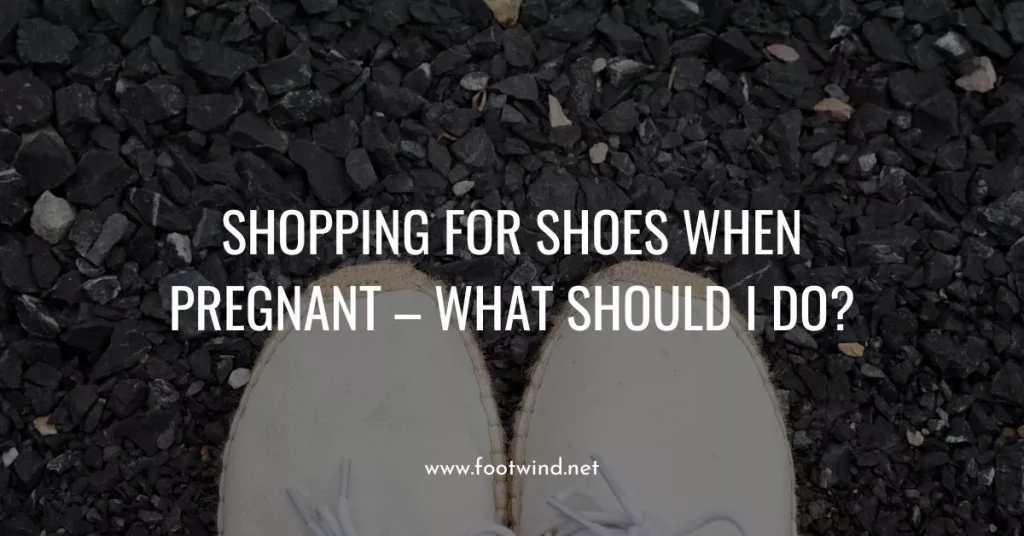 Support The Body
It is very important to look for shoes that are supportive as your body grows with the baby in the womb. The shoes have to have good ankle and arch support since the body's center of gravity shifts as the baby grows. These supports help to reduce joint pains which come along with pregnancy especially when you are walking. A good pair of shoes that provide support ensures that the body's changing weight is accommodated and there is no pressure on the feet even in the advanced stages of pregnancy.
Easy to Wear and Remove
While I was sorely tempted by a pair of boots that needed to be tied up, I was practical enough to realize that as the baby grows, it will become difficult to bend down and tie up or untie the shoes. The baby bump means that bending will be a task eventually, and it is always better to invest in shoes that are easy to slip on and slip off. Basically, buy shoes that do not need you to bend down and wear them.
Roomier Is Better
Always look for shoes which are a bit roomier than your usual size. Remember your feet will continue to swell as the pregnancy advances, and it is better to get shoes that allow that extra space. A good idea would be to buy shoes which are half a size or perhaps even one size than your normal size. When my husband suggested this to me, I actually laughed at him, because I was worried that my shoes would come off when I walk. He was smart enough to tell me to wear a pair of socks if I felt that the shoes were too loose. And yes, it worked. By the fourth month, I was wearing the new shoes without any socks, thanks to the swelling in my feet.
Avoid Heels
I know it is so tough for some of us to avoid heels, especially if we are used to it. During pregnancy, the body releases the hormone relaxin which basically helps to loosen the tissues which hold the joints together, so as to make the pelvic region flexible for childbirth. When we wear heels our posture changes slightly, putting more pressure on the back, knee, and ankle joints. So it becomes difficult for a pregnant body, to manage in heels. Try and buy flat shoes or if you really want to buy heels, purchase platform heels or flat heels (they should not be pointy) not more than two inches high.
How Many Shoes Should I Buy
Honestly, there is no right answer to this. We all love our shoes, but from a pregnancy point of view, you will need to invest in twice in shoes. Usually, for the first six months, a good pair of shoes should work well. But for the last trimester, the swelling in the feet may increase so much that you may have to invest in a pair of shoes that are larger in size.
Good Grip Shoes
It is important to buy shoes that have a good grip because the last thing you want to do is slip on a slippery surface. Now-a- days, most shoes available for pregnant women ensure a really strong grip and this is something you must keep in mind while buying shoes when you are pregnant.
Buy Shoes Depending On Your Usage
Remember to keep in mind how much you are going to use the shoes. Are you going to wear them to work every day? Do you have a job that requires you to be on your feet all day? Are you going for long walks in those shoes? Choose shoes that give you the right level of comfort whenever you use them.
What Kind of Shoes Should I buy?
Buy shoes that are comfortable. You can buy boots that do not have high heels and are easier to slip on. Or you could invest in a pair of sandals that are open around the feet but provide ample support to the ankles. This will ensure that you don't sweat too much in them and that your feet feel comfortable. Mock sneakers are a great option too, which are athletic looking and have rubber soles that provide good support. Look for shoes made up of materials that are soft, water-absorbent, elastic, and keep the feet cool.
Shopping Time!
So go ahead and buy shoes that are comfortable and make you feel trendy. There are so many choices available these days that you could get confused. So remember to read shoe reviews for pregnant women from reputed sources. We often tend to ignore our feet, whether pregnant or otherwise. But remember good shoes are a necessity if you want to avoid joint aches and back pain. Shoes which make you feel good and help support your growing body weight are important.